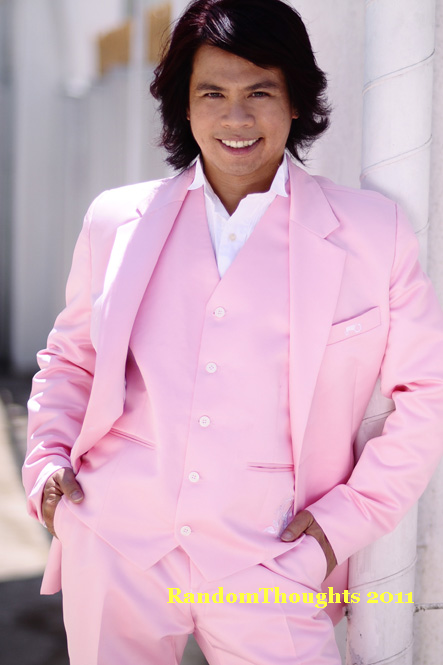 Peter Solis Nery, the man who wrote the first prize winning
Hiligaynon
short story
Donato Bugtot
and the other 2 awards in 2011 Palanca Awards, was born and reared in the coastal town of Dumangas, Iloilo on the island of Panay, Western Visayas, Philippines. He was the eldest son of the late Cecilino Divinagracia Nery, and the former Thelma Ramirez Solis, both public school teachers.
He got his primary school at the Dumangas Central Elementary School, and at the Dumangas Polytechnic College (now Iloilo State College of Fisheries) for his secondary education. Since he was in grade one until his high school, Peter was a consistent first honor pupil and student.
He earned his degree in Bachelor of Science in Biological Sciences at the University of the Philippines in the Visayas (UPV). In 1989 he was named as the Most Outstanding Student, then in the following year upon his graduation he was the Most Outstanding Graduate and received the President's Award of Merit as Outstanding Student.
Peter also took an Associate in Philosophy degree in 1992-1993 at the SVD Christ the King Mission Seminary in Quezon City. In 2004, he received his Bachelor of Science in Nursing degree in the West Negros College (now West Negros University) in Bacolod City, Negros Occidental.
Before he became a multi-awarded Filipino poet, fiction writer, and author, Peter was a consistent editor of a school publications since elementary to college, and he received various awards in news writing, feature writing, editorial writing and editorial cartooning. While he was the editor-in-chief of
Pagbutlak
, the UPV college publication, the said college organ was named as the region's best in College Press Awards in 1989.
As a versatile writer in English and Filipino, he has authored 14 books, and wrote screenplays that won the Philippine Centennial Literary Prize of 1998, and the 2001 Cinemanila International Film Festival Scriptwriting Competition, and the Film Development Foundation of the Philippines' Screenwriting Contest. He wrote and edited wide circulation newspapers in Iloilo City before working as an orthopedic nurse in Los Angeles, California. He is still writing in English and
Hiligaynon
.
As a native
Hiligaynon
writer, he has won such prestigious literary contests as the Carlos Palanca Memorial Awards for Literature, the Cultural Center of the Philippines (CCP) Literary Grant, and the All-Western Visayas Literary Contest of the National Commission for Culture and the Arts (NCCA).
Peter has a lot to show how his writing prowess excels in the field of poetry, short story, film making, playwright, among others. He has written a lot of books in local dialect and in English edition. Thus, it makes him as an award-winning "Filipino poet, fiction writer, and author" for that matter.
Randy Graydon has written a comprehensive
Peter Solis Nery
's biography.